School Run Service In Hatch End
On daily basis, it has been observed that parents are juggling with work and childcare duties. Our esteemed school transfer service in Hatchend allows parents to focus more on their work as we take complete responsibility of the transfers of their children. Your child would not miss any class at university, school or college because we ensure punctual and prompt transfers. All our school run drivers are checked by CRB.
They go through rigorous hiring process and verification. Our esteemed school transfer service in Hatchend is capable and suitable for the transporting of children to and from school. We can be trusted for supplying a regular driver who would pick and drop your children on time. Our assistants are always available to support the transfers of disabled or impaired children. We have trained our veteran drivers on the management of first aid services. Further information about our esteemed school transfer service in Hatchend can be collected through the website. Moreover, there is a live chat facility available at our website through which you can easily communicate with our team.
We offer numerous vehicles and can accommodate many children in our minivans or Minibuses. We own, Saloon Cars, Large MPVs, Estate Cars, People Carrier, Executive People Carrier, minibuses, MPVs and Minivans. You can hire our esteemed school transfer service in Hatchend through website, phone call or Mobile application. All the three methods are simple to use as we intend to keep the procedures hassle-free.
You will be sent the tracking link through which you will be able to see the location of your child during the transfer. Moving forth, we charge low-cost fares which remain fixed. If you compare the service charges with other iconic black cabs of Hatchend, so you will get to know that our services are economical. Our fare price excludes all kinds of hidden charges that are usually applied whenever there are delays. Our esteemed school transfer service in Hatchend is against overburdening the passengers with heavy transfer bills.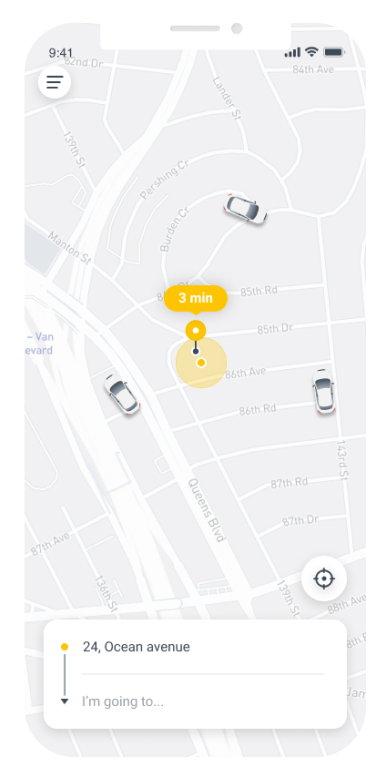 Get more advantages with the Hatch End Minicabs app
Fast booking

through the official app by Hatch End Minicabs is now easier than ever before.

Easy-to-use

interface of our mobile app is very simple. It makes ordering procedure easy & improve user experience.

Free bonuses

are always available to our regular app users right from the Hatch End Minicabs app.
We are ready to take your call 24/7!

020 8429 6344