Hospital Transfers Service
Hatchend Minicabs service is offering high-quality and comforting hospital transfer service in Hatchend. We intend to make the patients' appointments convenient and restful for them. Our Hatchend Minicabs service strictly complies with the regulations imposed for the security of the passenger. Our comforting hospital transfer service in Hatchend is considered as one of the reputed service providers in the field of hospital transportation.
The patient will feel comfortable with us as we cater for all kinds of hospital-related accessories during their transfers for doctor appointment, optical or any dental check-up. Our minicab drivers have gained excellent command over the usage of first aid services. Generally, a hospital cannot manage to provide prompt hospital transfers in case of emergencies. You can rely on our comforting hospital transfer service in Hatchend in any urgency. Our drivers will reach quickly to your pick up location and will support the patient.
They perform customer care duties with efficiency and punctuality. People with minor deficiencies find it cumbersome to walk to the nearby hospital or medical care unit. Our comforting hospital transfer service in Hatchend would be an ideal transfer solution to avoid mishaps. We have kept the cost of the service quite minimum as we intend to cater for maximum number of passengers. All our Hatchend local minicabs are wheelchair accessible. You can travel in any of our modern vehicle including MPVs, Estate Cars, Large MPVs, People Carrier, Saloon Cars, Executive People Carrier and minibuses.
Unlike most of the local taxis in Hatchend, you would not be liable to pay any sort of hidden charge in case of delays from your end. The service can be pre-booked through Website, Mobile application or call. The cost of our comforting hospital transfer service in Hatchend can be paid through Debit Card, Credit card, PayPal, bank transfer or cash payment to the driver.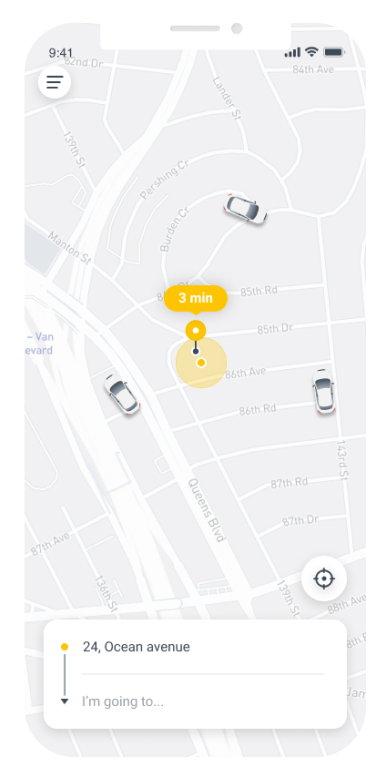 Get more advantages with the Hatch End Minicabs app
Fast booking

through the official app by Hatch End Minicabs is now easier than ever before.

Easy-to-use

interface of our mobile app is very simple. It makes ordering procedure easy & improve user experience.

Free bonuses

are always available to our regular app users right from the Hatch End Minicabs app.
We are ready to take your call 24/7!

020 8429 6344