Free Baby Seat
You will definitely need a helping hand whenever you plan a trip with your toddler. Hatch End's MINICABS will be pleased to assist you through its cost-free baby seat service in Hatchend. With an increased traffic and firm regulations, it is now a prerequisite when you intend to travel with your infant. If you do not have your own baby seat, Hatch End's MINICABS can be requested anytime to arrange one for your journey. Every customer is expected to comply with this regulation. Every youngster must be securely transferred through a baby seat.
As a responsible Hatchend Minicab firm, your child's wellbeing is our topmost preference. Our cost-free baby seat service in Hatchend will be provided upon the request of the client as we do not offer this on every journey. It is one of the most significant travel-related accessories. Our veteran drivers will ensure secure and comfortable transfers of your child. In comparison with other local taxi-Cab service in Hatchend, we provide this facility without incurring any kind of additional cost. Feel confident about your transfers when you choose Hatch End's MINICABS because we have PCO licensed cars and drivers.
Your journey will be enjoyable yet secure. Hatch End's MINICABS owns a variety of infant seats. We have a specific baby seats for 0 to 12 years old children. We will adjust the cost-free baby seat service in Hatchend in any of the vehicles that we own such as Saloon Cars, Large MPVs, People Carrier, MPVs, Estate Cars, 8-seater minibus, minivans and 16-seater minibus. Our drivers are always instructed to be extra careful when a baby is on board.
With an easy booking procedure, you can avail instantaneous travel quote. Place the reservation through Mobile Application, website or telephonic conversation. Alleviate your travel anxiety by utilizing cost-free baby seat service in Hatchend.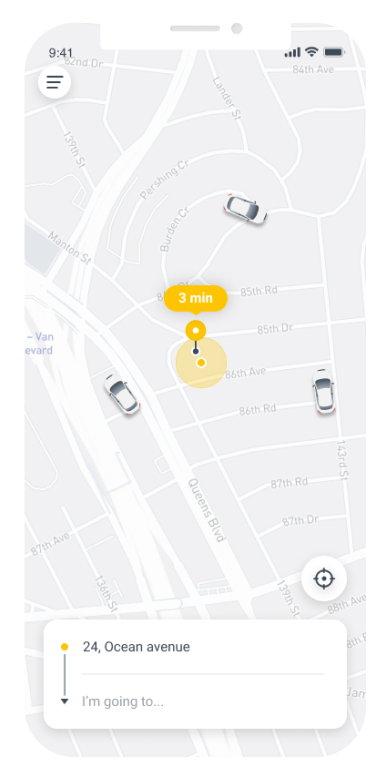 Get more advantages with the Hatch End's MINICABS app
Fast booking

through the official app by Hatch End's MINICABS is now easier than ever before.

Easy-to-use

interface of our mobile app is very simple. It makes ordering procedure easy & improve user experience.

Free bonuses

are always available to our regular app users right from the Hatch End's MINICABS app.
We are ready to take your call 24/7!

020 8429 6344